About Us
What is a Physician Nutrition Specialist?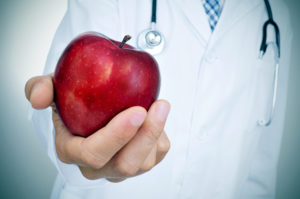 A Physician Nutrition Specialist® (PNS) is an expert in clinical nutrition who is committed to applying rigorous, evidence based medicine to clinical nutrition practice.   Physician Nutrition Specialists devote a substantial career effort to nutrition and can assume a leadership role in coordinating interdisciplinary clinical nutrition services and education in academic health centers, other medical centers, private practice, industry, and other health care settings.  PNSs generally have backgrounds in the specialties of internal medicine, pediatrics, family medicine, or general surgery, and sometimes in subspecialties such as adult or pediatric gastroenterology, endocrinology, critical care, nephrology, cardiology, or others.
About the National Board of Physician Nutrition Specialists
The National Board of Physician Nutrition Specialists (NBPNS) grew out of a coalition of nutrition societies known as The Intersociety Professional Nutrition Education Consortium (IPNEC) that was founded in 1997.  The goal of IPNEC was to expand nutrition literacy among physicians by expanding the pool of Physician Nutrition Specialist®, establishing education standards for fellowship training of PNSs, and establishing a unified mechanism for certifying PNSs.
Our Mission
The current mission of the National Board of Physician Nutrition Specialists (NBPNS) is to maintain credentialing standards for assessment and certification of physicians seeking recognition as a Physician Nutrition Specialist. Certification as a Diplomat of the NBPNS signifies a physician as having achieved a high level of competency and understanding in scientifically sound, evidenced-based medical nutrition.
NBPNS is also committed to supporting the achievements and advancements of our diplomats by increasing awareness as to the importance of having board certified PNSs as nutrition faculty in medical schools, as the leaders of multi-disciplinary nutrition teams, and in the community guiding both their colleagues and the public in the practice and promotion of evidence based clinical nutrition.